While owned by a tradesman, this mid-Georgian house has most of the requisite details of the style.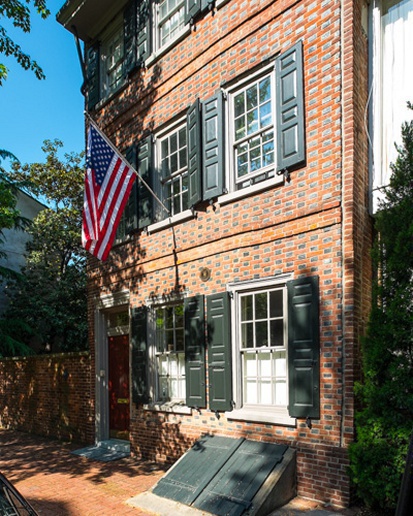 The Bussey-Poulson House might seem rather grand for its original tradesman owner Moses Bussey – a tallow chandler. However. tallow chandlers made and sold animal oil products such soaps, and particularly candles, – a very high demand product. It's a reminder that rather grand housing was not out of reach for all people who worked with their hands.
The large home has classic Georgian details like its glazed headers, deep cornice (though without modillions), water table and belt courses. The nondescript transom window over the door and lack of an elaborate frontispiece are among the features which places the house in more humble company, like the Todd House, rather than in the more aristocratic homes of the wealthy.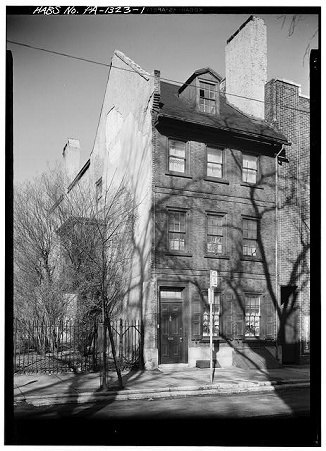 Also worth noting are the waving brick coursing over the right windows. House foundations were often not stable and settlement occurred. Brick set in old lime mortar can accommodate (somewhat surprisingly) a good deal of settlement, but still there's a reason why they don't build them like they used to.