As the only Greek revival building in Fairmount Park this little gem has recently been the site of an innovative arts program.
This little Greek Revival jewel captures an important moment in American architecture. Greek Revival architecture became all the rage in the early years of the new republic, and people who owned earlier Georgian inspired buildings began remodeling them to keep au-courant. Perhaps the most famous of these is Andalusia, where in 1833, Nicholas Biddle and Thomas Ustick Walter grafted a Greek portico on a Delaware river mansion creating one of the earliest and finest Greek revival homes in America. 
William Hay, in 1835 seemed to catch the Greek revival bug and added on to his modest house in Northern Liberties. The size and orientation of the original house can clearly be seen at the roofline from the current side of the building. Hay added  a Greek portico and flush board siding to obtain a flatter wall surface.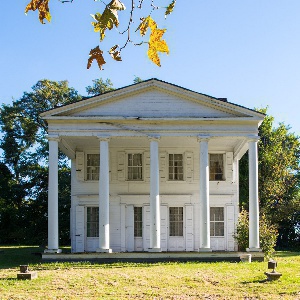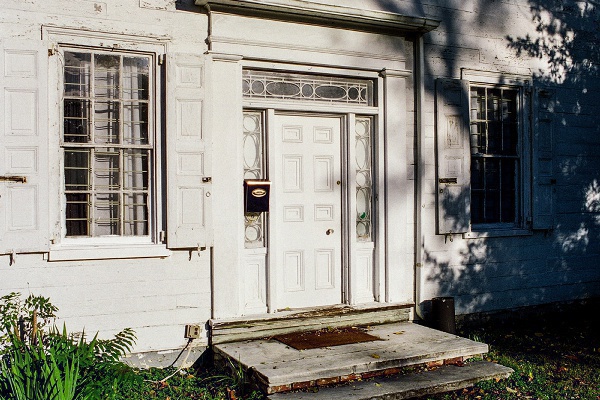 One can quibble about certain details – for example the Doric columns are much too tall for their diameter, but the overall effect is very pleasing and the lack of decoration in areas like the pediment actually works to the house's advantage. The front windows with hinged panels below which can act as doors and the side lights around the main entrance on the side are worth noting. 
The house was located for most of its life near the intersection of Hunting Park Avenue and 19th Street where it was a Boarding School for a while. As industry encroached on the area, its owner Nathan Hatfield gave it to Fairmount Park and had it moved to its current location.
It has recently been the site of an arts program oriented to the Strawberry Mansion community.