This Georgian row house is typical of the upper class homes which lined the major streets of Colonial era Society Hill.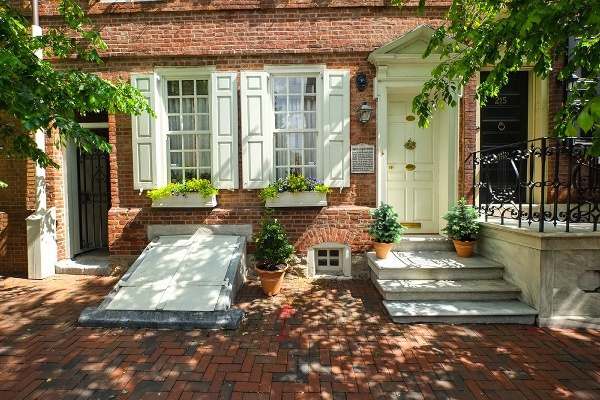 There are few architectural masterpieces in Society Hill but that is partially the secret of its charm. Row upon row of beautifully proportioned Georgian homes (with a few Victorian and modern houses thrown in for good measure) fills the streets and alleys forming a  harmonious environment.
Many houses resemble one another with slight variations in detailing. The Davis-Lenox house is a good example – small details like the brick belt course at the floor levels, the small brick arches over the basement window and a water table with a rubble stone base all add architectural interest.
James Davis, a house carpenter built the house but its most famous resident was Major David Lenox – revolutionary war hero, member of the distinguished First City Troop, President of the Bank of the United States and diplomat to the British court.